Ohio Motorcycle Rentals
11 Locations
Motorcycle Rental & Tour Packages in Ohio
Self-Guided Tours Bike + Hotel + Route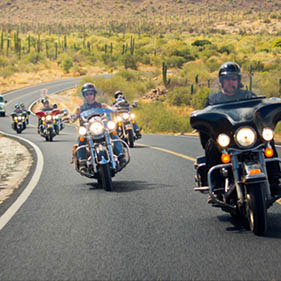 Included
New Model Motorcycle Rental
Helmet Rental
Motorcycle Friendly Hotels/Motels
EagleRider Mobile Tour Guide App
Predefined Touring Route with Unlimited Route Consultations
Optional Upgrade
Guided Motorcycle Tours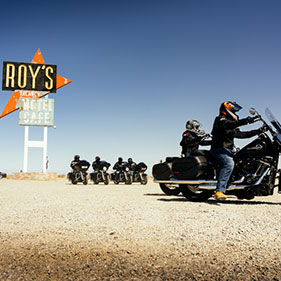 All inclusive
New Model Motorcycle Rental
World Famous Predefined Touring Route
Professional Multi-lingual guide team
EagleRider Support Package plus a Spare Motorcycle
Door to Door Luggage Transportation
Nightly Activities and Excursions
Free Grand Canyon Helicopter Tour on Select Routes
Breakfast on Riding Days
Fuel on Riding Days
Welcome and Farewell Parties
A lifetime of Incredible Memories!
Motorcycle Rentals
21 motorcycle models available for rent in Ohio
Motorcycle Rentals in
Ohio
Ohio might be the 34th smallest state in the U.S., but it contains a huge amount of adventure! At EagleRider's twelve Ohio locations, you will find the Harley-Davidson, Honda, Indian, Polaris or BMW motorcycle or scooter of your dreams to take you on the ride of a lifetime! Ride to sites of Ohio's history at the hard-hitting Rock and Roll Hall of Fame in Columbus, experience patriotic pride at the Pro Football Hall of Fame in Canton, and enjoy the majestic wonder and luxury at the famous Glamorgan Castle. Our Columbus location takes you close to the action of Ohio Bike Week, AMA Vintage Days, and the Indianapolis Gran Prix. In our Cleveland location, you'll ride through the city on the Harley-Davidson or Honda motorcycles of your choosing. These and many other wonders await you in Ohio!
Receive Exclusive deals, rides and special events
Thank you for signing up!
EagleRider Privacy Policy
Yes! Please sign me up to receive the EagleRider newsletter and other emails and communications from EagleRider. By providing my personal information, I am consenting to its use and disclosure in accordance with EagleRider's Privacy Policy. I further consent to its use to serve targeted ads to me including via social media. I understand that I may withdraw my consent and unsubscribe from receiving future communications at any time. Consent is being sought by EagleRider.