Australia Motorcycle Rentals
6 Locations
Motorcycle Rental & Tour Packages in Australia
Self-Guided Tours Bike + Hotel + Route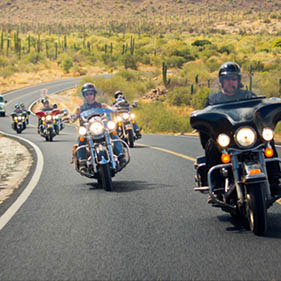 Included
New Model Motorcycle Rental
Helmet Rental
Motorcycle Friendly Hotels/Motels
EagleRider Mobile Tour Guide App
Predefined Touring Route with Unlimited Route Consultations
Optional Upgrade
Guided Motorcycle Tours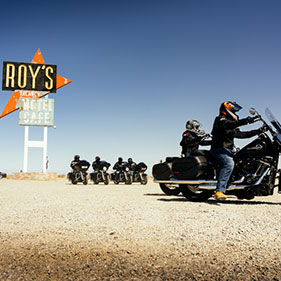 All inclusive
New Model Motorcycle Rental
World Famous Predefined Touring Route
Professional Multi-lingual guide team
EagleRider Support Package plus a Spare Motorcycle
Door to Door Luggage Transportation
Nightly Activities and Excursions
Free Grand Canyon Helicopter Tour on Select Routes
Breakfast on Riding Days
Fuel on Riding Days
Welcome and Farewell Parties
A lifetime of Incredible Memories!
Motorcycle Rentals
43 motorcycle models available for rent in Australia
Motorcycle Tours in Australia
Motorcycle Rentals in
Australia
Join us in Australia where the land is vast and varied. Australia is the perfect destination for motorcycle riders looking to embark on an unforgettable ride. EagleRider features four Australian locations in Sydney, Brisbane, Cairns and Melbourne. With the largest Harley-Davidson® rental fleet in Australia EagleRider is ready for your big group. All of our locations are owner operators that know the roads and are happy to help you plan your ride. Be sure to check out our guided and self-drive tours. There are countless natural landmarks and tourist attractions to see during your trip to Australia – experience the thrill of riding over the Sydney Harbor Bridge with the Sydney Opera House in view; bask in the beautiful beaches of the Gold Coast; encounter the wonders of the Great Barrier Reef in Cairns or ride the famous Great Ocean Road. Our Australian locations provide luggage storage and free parking. Contact EagleRider today to begin planning your next Australian holiday! If you are in Australia contact EagleRider Australia's toll free number at 1-800-213-643 or e-mail at info@eaglerider.com.au
Receive Exclusive deals, rides and special events
Thank you for signing up!
EagleRider Privacy Policy
Yes! Please sign me up to receive the EagleRider newsletter and other emails and communications from EagleRider. By providing my personal information, I am consenting to its use and disclosure in accordance with EagleRider's Privacy Policy. I further consent to its use to serve targeted ads to me including via social media. I understand that I may withdraw my consent and unsubscribe from receiving future communications at any time. Consent is being sought by EagleRider.