Spain Motorcycle Rentals
1 Location
Motorcycle Rental & Tour Packages in Spain
Self-Guided Tours Bike + Hotel + Route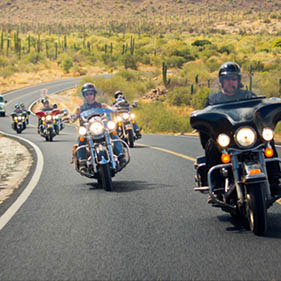 Included
New Model Motorcycle Rental
Helmet Rental
Motorcycle Friendly Hotels/Motels
EagleRider Mobile Tour Guide App
Predefined Touring Route with Unlimited Route Consultations
Optional Upgrade
Guided Motorcycle Tours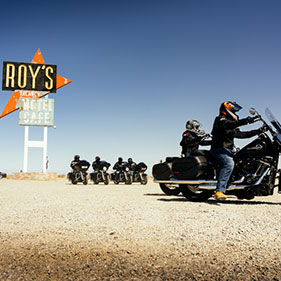 All inclusive
New Model Motorcycle Rental
World Famous Predefined Touring Route
Professional Multi-lingual guide team
EagleRider Support Package plus a Spare Motorcycle
Door to Door Luggage Transportation
Nightly Activities and Excursions
Free Grand Canyon Helicopter Tour on Select Routes
Breakfast on Riding Days
Fuel on Riding Days
Welcome and Farewell Parties
A lifetime of Incredible Memories!
Motorcycle Rentals
17 motorcycle models available for rent in Spain
Motorcycle Rentals in
Spain
Spain is a dream destination for motorcycle traveling. With nearly as many mountain ranges as there are cities, Spain offers motorcycle enthusiasts an unparalleled selection of touring routes along scenic back country roads and through lively city streets. Whether you are riding through the energetic fashion district of Gran Via in Madrid or touring the Montjuïc, the home of the 1992 Olympics, in Barcelona, the best way to experience Spain's open roads is on the back of a Harley-Davidson, Honda, BMW, Triumph or Kawasaki motorcycle. Motorcycle enthusiasts can also book a motorcycle rental and tour and head to Pamplona for a little excitement during "Running of the Bulls." Or if you are looking for a scenic ride, take a trip down South to the city of Granada and tour along the base of the Sierra Mountains. Make sure to spend a few days in Marbella, the most popular Mediterranean beach city on the Costa del Sol. If you are looking for some history during your holiday, rent a bike and ride to Seville to view the Seville Cathedral.
EagleRider is the leader in motorcycle rentals and tours in Spain. With a large variety of perfectly maintained Harley-Davidson, Honda, BMW, Triumph and Kawasaki bikes to choose from, Spanish residents and tourists alike can hire a motorcycle from EagleRider and embark on the journey of a lifetime. EagleRider offers daily, weekly, and monthly rates to fit the needs of all holiday travelers. If you are looking for a pre-planned motorcycle vacation, EagleRider offers both guided and self-drive motorcycle tours around Spain. Choose your favorite motorcycle rental and tour and begin your Espana adventure today.
Receive Exclusive deals, rides and special events
Thank you for signing up!
EagleRider Privacy Policy
Yes! Please sign me up to receive the EagleRider newsletter and other emails and communications from EagleRider. By providing my personal information, I am consenting to its use and disclosure in accordance with EagleRider's Privacy Policy. I further consent to its use to serve targeted ads to me including via social media. I understand that I may withdraw my consent and unsubscribe from receiving future communications at any time. Consent is being sought by EagleRider.