Ohio Noleggio moto
11 SEDI
Modi per Esplorare in Ohio
TOUR AUTOGESTITI MOTO + HOTEL + PERCORSO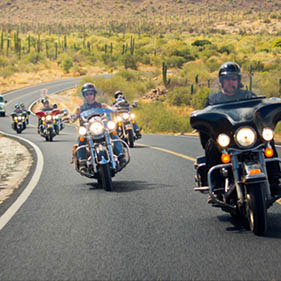 Include
Noleggio di Nuovi Modelli di Moto
Noleggio del Casco
Alberghi/Motel a Misura di Motociclista
EagleRider Mobile Tour Guide App
Itinerario del tour predefinito con illimitate consultazioni del percorso
Aggiornamento opzionale
TOUR GUIDATI FAMOSI DEL MONDO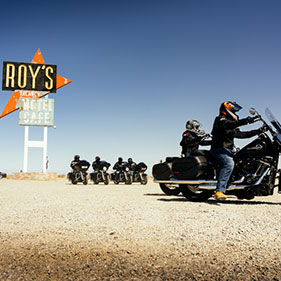 Tutto Compreso
Noleggio di Nuovi Modelli di Moto
World Famous Predefined Touring Route
Squadra di Guide Professioniste Multilingue
Pacchetto di supporto EagleRider più una motocicletta di scorta
Trasporto dei Bagagli Porta a Porta
Attività ed Escursioni Notturne
Giro in Elicottero Gratuito Incluso in Tour Selezionati
Colazione Inclusa nei Giorni di Viaggio
Carburante Incluso nei Giorni di Viaggio
Feste di Benvenuto e di Addio
Incredibili Ricordi che Dureranno una Vita!
Noleggio Moto
17 modelli di moto disponibili a Ohio
L'Ohio sarà anche il 34°stato pù piccolo d'America, ma offre innumerevoli possibilità di avventura! Nelle tre location EagleRider in Ohio, troverete Harley-Davidson, Honda o BMW oppure scooter per il viaggio dei vostri sogni! Raggiungete i luoghi della storia dell'Ohio come il Rock and Roll Hall of Fame a Columbus, sperimentate l'orgoglio patriottico alla Pro Football Hall of Fame di Canton oppure l'opulenza e la maestosità del Glamorgan Castle. La nostra location di Columbus vi porterà vicino all'azione della Ohio Bike Week, dell'AMA Vintage Days e dell'Indianapolis Gran Prix. Nella location di Cleveland, attraverserete la città a bordo di una Harley-Davidson o di una Honda. Queste ed altre meraviglie vi attendono in Ohio!
Receive Exclusive deals, rides and special events
Thank you for signing up!
EagleRider Privacy Policy
Yes! Please sign me up to receive the EagleRider newsletter and other emails and communications from EagleRider. By providing my personal information, I am consenting to its use and disclosure in accordance with EagleRider's Privacy Policy. I further consent to its use to serve targeted ads to me including via social media. I understand that I may withdraw my consent and unsubscribe from receiving future communications at any time. Consent is being sought by EagleRider.