Viaggi in moto nel Regno Unito con EagleRider Silverstone
Posted On: Oct 22, 2019
Se sei un appassionato pilota e viaggiatore, ci sono ottime possibilità che tu stia cercando proprio adesso nuove ed eccitanti destinazioni per il tuo prossimo viaggio in moto.
Se sei' un appassionato pilota e viaggiatore, ci sono ottime possibilità' che tu stia attualmente cercando nuove ed eccitanti destinazioni per il tuo prossimo viaggio in moto.
EagleRider è nota per le centinaia di sedi sparse negli Stati Uniti e per l'organizzazione di fantastici tour di 2 settimane in tutta l'America. Oggi vogliamo mostrarti un altro aspetto del nostro lavoro: le destinazioni nel mondo che uniscono una straordinaria esperienza di guida al ricco patrimonio del posto.
Così oggi's scopriamo La Vecchia Inghilterra, La Bella Scozia, il Selvaggio Galles e il Cuore Pulsante d'Irlanda su due ruote insieme < a href="https://www.eaglerider.com/silverstone"> a EAGLERIDER SILVERSTONE.
Con così tanta storia in tutta la bellissima Gran Bretagna e Irlanda, è' facile immergersi nel romanticismo che pervade ogni angolo. Ci sono miglia e miglia di campagna da esplorare, infiniti siti storici, villaggi e città da visitare.
Innanzitutto' cominciamo con una breve panoramica di ciò che puoi aspettarti da questo viaggio.
BENVENUTI IN GRAN BRETAGNA E IRLANDA
Su un'isola che misura poco più di 600 miglia di lunghezza, 830 miglia se percorri la strada più breve, un viaggio in moto di due settimane può rivelare molti tesori..
All'interno di questa nazione piuttosto piccola, grazie ad EAGLERIDER SILVERSTONE potrai ammirare spettacoli estremi come Isle of Man TT, famoso in tutto il mondo, dove talentuosi piloti volano oltrepassando una siepe a oltre 180 miglia orarie&nbsp Uno spettacolo da non credere finché non lo avrai visto con i tuoi occhi.
Puoi quindi ritrovarti su un'isolata spiaggia scozzese, a miglia di distanza da qualsiasi altro luogo, con il fiato corto per i panorami impressionanti che questa terra antica svela così volentieri.
Pochi giorni dopo, sorseggiando un tè seduto in una Country House inglese, rivivrai la storia di Lords and Ladies che, – anni e anni prima, facevano esattamente lo stesso: un vero assaggio del nostro storico passato.
Adoriamo il nostro pittoresco paese, con i 's suoi splendidi villaggi e i meravigliosi Parchi Nazionali, e, naturalmente, le fantastiche strade che i motociclisti possono godere.
PERCORSI ECCEZIONALI
La Scozia e la North Coast 500 sono luoghi mozzafiato, unici come solo la Scozia sa essere.
Con un'ampia varietà di strade, da quelle piene di curve veloci ai tornanti a senso unico, dagli splendidi paesaggi montani ai meravigliosi panorami costieri, qui puoi trovare il percorso perfetto per un lungo weekend. Il giro è lungo circa 502 miglia, da cui il 500 del nome.
Durante il viaggio verso nord e il ritorno a sud fino alla sede EagleRider di Silverstone, c'è anche molto da divertirsi, facendo di questo un viaggio fantastico da assaporare e ricordare per il resto della vita.
Durante il viaggio verso nord e il ritorno a sud fino alla sede EagleRider di Silverstone, c'è anche molto da divertirsi, facendo di questo un viaggio fantastico da assaporare e ricordare per il resto della vita.
Per vivere il Galles selvaggio
C'è anche molta costa da esplorare, con bellissime città di pescatori lungo la costa occidentale e Cardigan Bay e la splendida città portuale di Tenby a sud.
Che si it's tratti di trascorrere un lungo weekend sull'altro lato di Offa's's Dyke o di aggiungere la visita ad alcune delle nostre contee molto inglesi e ai Cotswolds per prolungare il tuo viaggio, 's questo è uno dei nostri percorsi inglesi preferiti da fare su due ruote.
Those Irish Eyes Smile, l'Irlanda mistica, sia settentrionale che meridionale, è un luogo magico. Con la selvaggia costa atlantica e la parte occidentale più antica, il suo paesaggio è perfetto per coloro che cercano un ritmo di vita più lento e tanti posti da scoprire.
Esplorando l'isola d'Irlanda sarai catapultato indietro nel tempo, sfrecciando attraverso la sua straordinaria campagna e ammirando siti storici come il Giants Causeway. E, naturalmente, muoviti attraverso i territori che hanno fatto da sfondo alla saga del Trono di Spade.
E quando ' sarà il momento di tornare nel presente, entra nel cuore pulsante dell'Irlanda e vivi notti da ricordare a Belfast e Dublino. Le loro strade sono brulicanti, gli irlandesi conoscono l'arte di vivere, forse avrai anche il tempo di sorseggiare una piccola Guinness qui!
I parchi nazionali inglesi,
Con vivaci città e villaggi incastonati al loro interno, offrono tutto ciò che un turista può chiedere: c'è's una destinazione per tutti i gusti.
Dal Lake District a Dartmoor, dalle Yorkshire Dales alle Broads, con 15 meravigliosi parchi nazionali da esplorare, cosa's stai aspettando?
I LUOGHI DA VISITARE
Isle of Man TT e la Classic TT,, che si's Isle of Man TT e la Classic TT, che si tratti delle classiche moto da corsa o delle moderne Superbike, Isle of Man è un'esperienza che ogni appassionato di motociclette deve fare.It's È uno di quegli spettacoli da mettere nella lista delle cose da vedere, perché è davvero nello stile "vedere per credere".
Guardare le motociclette attraversare strade con case su entrambi i lati a una velocità di oltre 180 miglia orarie è qualcosa alla quale una clip su YouTube non renderà mai giustizia.
Sentire la scia del vento sul tuo viso mentre le moto sfrecciano davanti a te, sedendo su una siepe con altri fan delle due ruote, osservare i loro volti cambiare, avvertire i brividi che fanno rizzare i capelli attraversando tutto il corpo, è il motivo per cui i clienti di EagleRider Silverstone tornano su questa bellissima isola anno dopo anno.
Quest'isola ama il TT e il Classic TT e la gente del posto ti invita a condividere i propri giardini, le loro mura, in modo che tu, il visitatore, possa godere di uno dei migliori spettacoli di motociclette al mondo.
Il Centro Visitatori di Triumph Motorcycles,, a un'ora di's distanza dalla nostra base nel Circuito EagleRider Silverstone Race, c'è la famosa Triumph Factory, una tappa imperdibile per gli appassionati di motociclette che vogliono vivere la Triumph Factory Visitor Experience.
Molto più di un semplice museo delle motociclette, la Triumph Factory Visitor Experience racconta l'intera storia del motivo per cui le persone viaggiano, riunendo in una spettacolare collezione le pietre miliari antiche e moderne del design motociclistico, dell'ingegneria, delle corse e della cultura popolare.
Oltre a mostrare le leggendarie icone motociclistiche della lunga e impressionante storia di Triumph, questa mostra gratuita evidenzia anche la straordinaria tecnologia ingegneristica che rende Triumph il produttore di livello mondiale che è oggi. .
E con un baré sul posto,, it's è la sosta perfetta che può farti rimanere un po' più a lungo del previsto.
La Silverstone Experience, Per EagleRider Silverstone avere sede presso il famoso circuito di Silverstone, dove i piloti d'élite della MotoGP e della Formula 1 intrattengono i fan, ha i suoi vantaggi. E uno di questi, novità dell 2019, è la Silverstone Experience.
Celebrando l'eccitante passato, presente e futuro delle corse di Silverstone e del motorsport britannico, Silverstone Experience è una nuova attrazione interattiva e altamente tecnologica che è stata inaugurata nell'estate 2019.
Circondato dalla collezione più completa e accessibile di cimeli automobilistici britannici, approfondirai la storia di Silverstone e delle corse automobilistiche britanniche attraverso un viaggio immersivo e all'avanguardia. Scoprirai le affascinanti storie degli sforzi compiuti dagli uomini, le loro rivalità sportive, le invenzioni ingegneristiche e tecnologiche che hanno cambiato il mondo.
Il National Motorcycle Museum,
Amplia la tua Visita con un pizzico di Cultura Britannica,, sia prima che durante o dopo il tuo tour in moto nel Regno Unito, dovresti davvero prendere in considerazione di rimanere ancora un po'! C'è uno splendido patrimonio di storia e cultura da scoprire.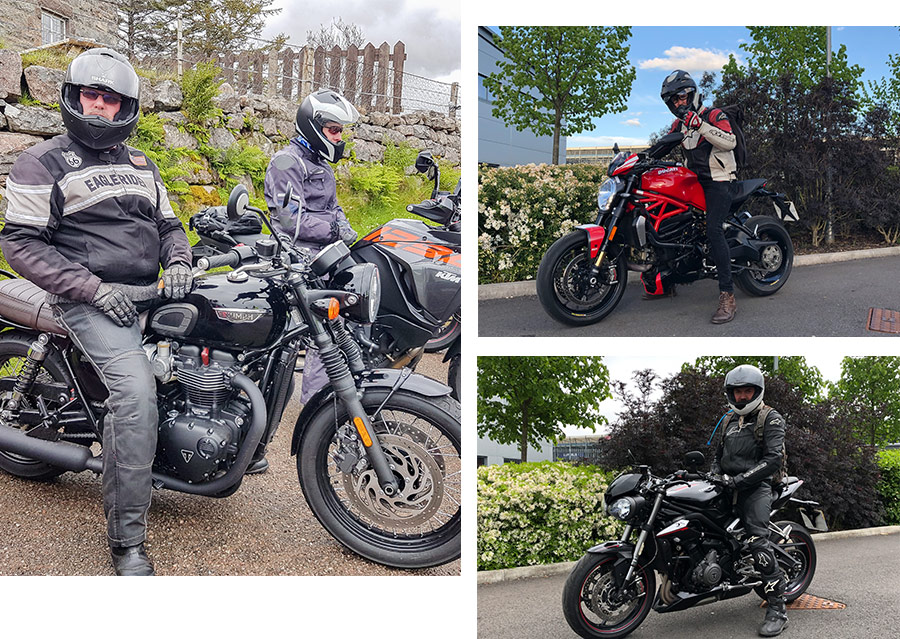 EAGLERIDER SILVERSTONE si trova ai margini delle splendide colline e prati di Cotswolds, vicino alla città universitaria di Oxford, alla città termale di Cheltenham e alla storica dimora signorile di Chatsworth Housem, all'interno del Peak District National Park.
Ci sono molte città, dimore patrizie evillaggi da visitare, intrisi di storia: da Bath, che rappresenta il periodo della Reggenza e tutto il suo splendore, alla città universitaria di Cambridge, dove è possibile visitare i chiostri e i quadrangoli di questa università famosa in tutto il mondo.
Edimburgo in Scozia è uno spettacolo da vedere, con la sua architettura's così varia: è una meraviglia di questo bellissimo paese.
E, naturalmente, quando si visita il Regno Unito, non può mancare Londra. La capitale inglese è una non-stop e dista solo un'ora da EagleRider Silverstone; con così tanto da offrire, hai solo l'imbarazzo della scelta e sentirai il bisogno di tornare..
La storia è dietro ogni angolo, musei, negozi, teatro, arte e molto altro ancora.
Il Regno Unito e EagleRider Silverstone hanno attrazioni per tutti i gusti: storia, cultura e alcuni giri in moto di prim'ordine, tanto per cominciare! •
Receive Exclusive deals, rides and special events
Thank you for signing up!
EagleRider Privacy Policy
Yes! Please sign me up to receive the EagleRider newsletter and other emails and communications from EagleRider. By providing my personal information, I am consenting to its use and disclosure in accordance with EagleRider's Privacy Policy. I further consent to its use to serve targeted ads to me including via social media. I understand that I may withdraw my consent and unsubscribe from receiving future communications at any time. Consent is being sought by EagleRider.