Italien und Umgebung Motorradvermietungen
3 Standorte
ENTDECKEN SIE IHRE MÖGLICHKEITEN in Italien
Selbstgeführte Touren Motorrad + Hotel + Route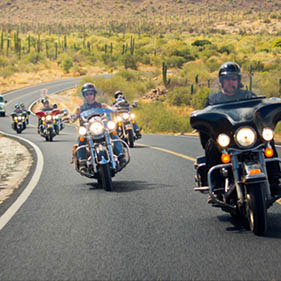 Beinhaltet
Neueste Motorradmodelle
Helmmiete
Motorradfreundliche Hotels + Motels
EagleRider Mobile Tour Guide App
Geplante Tourroute mit unlimitierten Routen Konsultationen
Optionales Upgrade
Weltbekannten Geführten Touren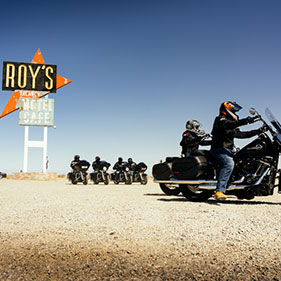 Alles inklusive
Neues Modell Motorradverleih
Unsere weltbekannten geplanten Tourrouten
Professionelles mehrsprachiges Guide Team
EagleRider Support Paket plus Ersatzmotorrad
Praktischer Gepäcktransport
Nächtliche Aktivitäten und Exkursionen nach Wahl
Kostenfreie Grand Canyon Hubschrauber Tour auf bestimmten Routen
Frühstück an Fahrttagen
Benzin an Fahrttagen
Willkommens- und Abschiedsparty
Eine Fülle an unbezahlbaren Erinnerungen
Motorrad Mieten
13 Motorradmodelle erhältlich in Italien
Motorradtouren in Italien
Motorrad mieten in
Italien
EagleRider has debuted its first Italian store in the fashion capital of Milan. What better venue to pick up a stylish Harley-Davidson Electra Glide, Road Glide, Street Glide, Breakout, Fat Boy or Street Bob? With the Alps to the north, spectacular coastline east and west, ancient Old World cities and medieval villages everywhere, Italy is a spectacular destination for any motorcyclist worth his motor oil. The passionate people, the culture, the architecture, art and history could keep you riding forever, but it's the food that will make you stop. It's often been said you just cannot get a bad meal in Italy. This is true.
EagleRider Milan offers guided programs visiting ancient villages and art capitals. It combines unforgettable landscapes, some of the world's greatest artwork, landmark towns and local culinary delicacies.
Erhalten Sie exklusive Angebote, Rides und Events
Vielen Dank für Ihre Anmeldung!
EagleRider Privacy Policy
Yes! Please sign me up to receive the EagleRider newsletter and other emails and communications from EagleRider. By providing my personal information, I am consenting to its use and disclosure in accordance with EagleRider's Privacy Policy. I further consent to its use to serve targeted ads to me including via social media. I understand that I may withdraw my consent and unsubscribe from receiving future communications at any time. Consent is being sought by EagleRider.