Indien und Umgebung Motorradvermietungen
1 Standorte
ENTDECKEN SIE IHRE MÖGLICHKEITEN in Indien
Selbstgeführte Touren Motorrad + Hotel + Route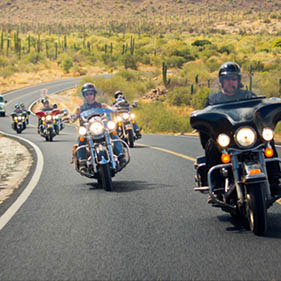 Beinhaltet
Neueste Motorradmodelle
Helmmiete
Motorradfreundliche Hotels + Motels
EagleRider Mobile Tour Guide App
Geplante Tourroute mit unlimitierten Routen Konsultationen
Optionales Upgrade
Weltbekannten Geführten Touren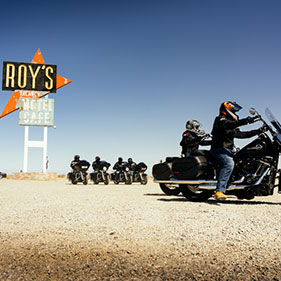 Alles inklusive
Neues Modell Motorradverleih
Unsere weltbekannten geplanten Tourrouten
Professionelles mehrsprachiges Guide Team
EagleRider Support Paket plus Ersatzmotorrad
Praktischer Gepäcktransport
Nächtliche Aktivitäten und Exkursionen nach Wahl
Kostenfreie Grand Canyon Hubschrauber Tour auf bestimmten Routen
Frühstück an Fahrttagen
Benzin an Fahrttagen
Willkommens- und Abschiedsparty
Eine Fülle an unbezahlbaren Erinnerungen
Motorrad Mieten
2 Motorradmodelle erhältlich in Indien
Motorrad mieten in
Indien
EagleRider is proud to announce its first location in India. The New Delhi outlet offers Harley-Davidson Fat Bob and Sportster 883; Triumph Bonneville T100; and Royal Enfield Classic 500 and Himalayan for rent. New Delhi is India's capital and center of the National Capital Territory of Delhi in the country's north. The free loan of a helmet is available with rental. Although tours are not available, the location is a great jumping off spot to explore northern India.
New Delhi is a multi-ethnic and multi-cultural cosmopolitan city, reflected in its food, art, architecture and culture. As India's capital, the importance of national events, religious festivals and holidays, such as
Republic Day
,
Independence Day
and
Gandhi Jayanti
(Gandhi's birthday) are celebrated with great enthusiasm and fanfare. The city is renowned for its beautifully landscaped gardens, the largest of which include
Buddha Jayanti Park
and the historic
Lodi Gardens
. The city of Agra, Agra Fort and the Taj Mahal are about a four-hour ride away.
Erhalten Sie exklusive Angebote, Rides und Events
Vielen Dank für Ihre Anmeldung!
EagleRider Privacy Policy
Yes! Please sign me up to receive the EagleRider newsletter and other emails and communications from EagleRider. By providing my personal information, I am consenting to its use and disclosure in accordance with EagleRider's Privacy Policy. I further consent to its use to serve targeted ads to me including via social media. I understand that I may withdraw my consent and unsubscribe from receiving future communications at any time. Consent is being sought by EagleRider.