Arkansas und Umgebung Motorradvermietungen
3 Standorte
ENTDECKEN SIE IHRE MÖGLICHKEITEN in Arkansas
Selbstgeführte Touren Motorrad + Hotel + Route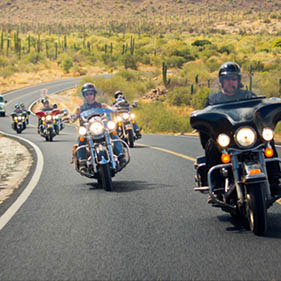 Beinhaltet
Neueste Motorradmodelle
Helmmiete
Motorradfreundliche Hotels + Motels
EagleRider Mobile Tour Guide App
Geplante Tourroute mit unlimitierten Routen Konsultationen
Optionales Upgrade
Weltbekannten Geführten Touren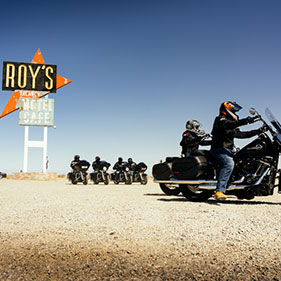 Alles inklusive
Neues Modell Motorradverleih
Unsere weltbekannten geplanten Tourrouten
Professionelles mehrsprachiges Guide Team
EagleRider Support Paket plus Ersatzmotorrad
Praktischer Gepäcktransport
Nächtliche Aktivitäten und Exkursionen nach Wahl
Kostenfreie Grand Canyon Hubschrauber Tour auf bestimmten Routen
Frühstück an Fahrttagen
Benzin an Fahrttagen
Willkommens- und Abschiedsparty
Eine Fülle an unbezahlbaren Erinnerungen
Motorrad Mieten
9 Motorradmodelle erhältlich in Arkansas
Motorrad mieten in
Arkansas
Welcome to the Southeast! There's no better way to experience Arkansas than on the back of your EagleRider Harley-Davidson, Indian, BMW, or Honda motorcycle. You may have a fun ride to Eureka Springs via AR 23 through the scenic woods and pasturelands, or cruise alongside the Arkansas Grand Canyon. Motorcyclists have never been disappointed by the spectacular road trips in Arkansas. Get ready for EagleRider to deliver the perfect Harley-Davidson and Indian Motorcycle Rental!
Erhalten Sie exklusive Angebote, Rides und Events
Vielen Dank für Ihre Anmeldung!
EagleRider Privacy Policy
Yes! Please sign me up to receive the EagleRider newsletter and other emails and communications from EagleRider. By providing my personal information, I am consenting to its use and disclosure in accordance with EagleRider's Privacy Policy. I further consent to its use to serve targeted ads to me including via social media. I understand that I may withdraw my consent and unsubscribe from receiving future communications at any time. Consent is being sought by EagleRider.