Locations de moto dans la Ohio
11 Emplacements
LOCATION MOTO & FORFAITS TOURISTIQUES dans Ohio
CIRCUIT EN AUTONOMIE Moto + hôtel + itinéraire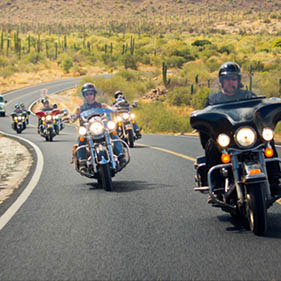 Inclus
Locations des motos de dernier cri
Location de casques
Hôtels et motels accueillant les motards
Application mobile EagleRider pour circuits guides
Choix parmi nos itinéraires les plus réputés ou construction de votre propre itinéraire personnalise
Options
Circuits guides a renommée mondiale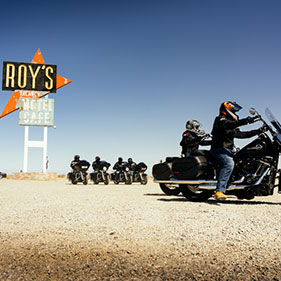 Inclus
Locations des motos de dernier cri
Itinéraire touristique prédéfini de renommée mondiale
Equipe de guides touristiques professionnels multilingues
Boxe de soutien EagleRider plus moto de rechange
Transport de bagage porte à porte
Activités nocturnes et excursion à choisir
Circuit gratuit en hélicoptère au Grand Canyon sur les itinéraires sélectionnés
Petit déjeuner les jours de conduite
Essence pour les jours de conduite
Fêtes de bienvenue et d'au revoir
Des souvenirs uniques et incroyables
Locations Moto
Modèles de moto 21 disponibles dans Ohio
L'Ohio est peut-être le 34ème plus petit état des États-Unis, mais on y vit de nombreuses aventures  ! Dans nos trois sites EagleRider de l'Ohio, vous trouverez les motos Harley-Davidson, Honda ou BMW ou les scooters de vos rêves, pour vous accompagner lors de ce voyage unique dans votre vie  ! Découvrez l'histoire de l'Ohio au Rock and Roll Hall of Fame de Colombus, la fierté des patriotes dans le Pro Football Hall of Fame à Canton, ou encore avec la majesté et le luxe du célèbre Glamorgan Castle. Note site de Columbus vous emmènera au cœur de l'action lors de la Ohio Bike Week, les AMA Vintage Days, ou encore le Grand Prix d'Indianapolis. Notre site de Cleveland vous permettra de traverser la ville à bord de votre moto Harley-Davidson ou Honda, selon vos préférences. Tout ceci et bien plus vous attend en Ohio  !
Recevez les offres exclusives, les voyages et évènements spéciaux
Thank you for signing up!
EagleRider Privacy Policy
Yes! Please sign me up to receive the EagleRider newsletter and other emails and communications from EagleRider. By providing my personal information, I am consenting to its use and disclosure in accordance with EagleRider's Privacy Policy. I further consent to its use to serve targeted ads to me including via social media. I understand that I may withdraw my consent and unsubscribe from receiving future communications at any time. Consent is being sought by EagleRider.